With the recent popularity of Slow Scan Television (SSTV) from the ISS, AMSAT Operations is bringing back Experimenter's Wednesday to AO-85.
On a trial basis, we invite users to exchange pictures using Robot36 SSTV mode via the FM repeater on AO-85 during UTC Wednesdays. Please identify prior to beginning transmissions, and only send when the uplink is clear.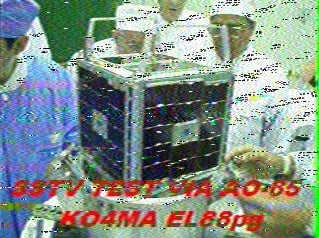 Stations are requested to only uplink if they have a reasonable expectation of maintaining a full-quieting signal for the duration of the image transmission. Smaller stations are encouraged to focus on receiving the images.
Please don't send questionable or provocative images. If in doubt, pick another one. Expect all ages to be participating.
Feedback is encouraged, and comments may be directed via email to me at [email protected].
[ANS thanks Drew KO4MA for the above information]