Fox-1Cliff launched at 18:34:05 UTC on Monday, December 3, 2018.
The SpaceX press kit for the launch can be found at https://www.spacex.com/sites/spacex/files/ssoa_press_kit.pdf
Remember: your help is needed during the commissioning process. Please see https://www.amsat.org/fox-1cliff-launch-your-help-is-needed/ for details.
The first post-launch Keplerian elements from SpaceX data are as follows:
Fox-1Cliff Post-Launch
1 99995U 18095A 18337.80370529 .00000000 00000-0 00000-0 0 14
2 99995 97.7684 46.9569 0012665 260.4419 20.6997 14.94922885 15
Deployment of Fox-1Cliff is expected to occur at T+4:27, or 23:01:05 UTC. "First Veronica" – the first transmission from Fox-1Cliff – is expected at approximately T+5:27 or 00:01:05 UTC on 4-December-2018.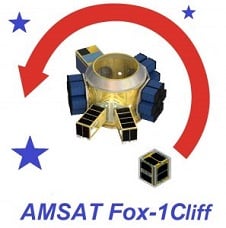 Uplink FM
(67 Hz CTCSS)
Downlink FM
Comments
Fox-1Cliff
435.300 MHz &
1267.300 MHz*
145.920 MHz
Launch December 3, 2018
* Switchable by command station. Not operational simultaneously.
AMSAT purchased a commercial launch for Fox-1Cliff, please consider a donation to "refill the coffers" for GOLF and other future AMSAT missions by making a donation today.
AMSAT General Fund Donations
As part of the preparations for the launch of Fox-1Cliff, AMSAT is making the "Getting Started With Amateur Satellites" book available for a limited time as a download with any paid new or renewal membership purchased via the AMSAT Store. This offer is only available with purchases completed online, and for only a limited time. A perennial favorite, Getting Started is updated every year with the latest amateur satellite information, and is the premier primer of satellite operation. The 186 page book is presented in PDF format, in full color, and covers all aspects of making your first contacts on a ham radio satellite.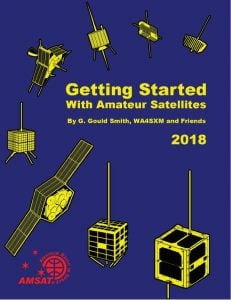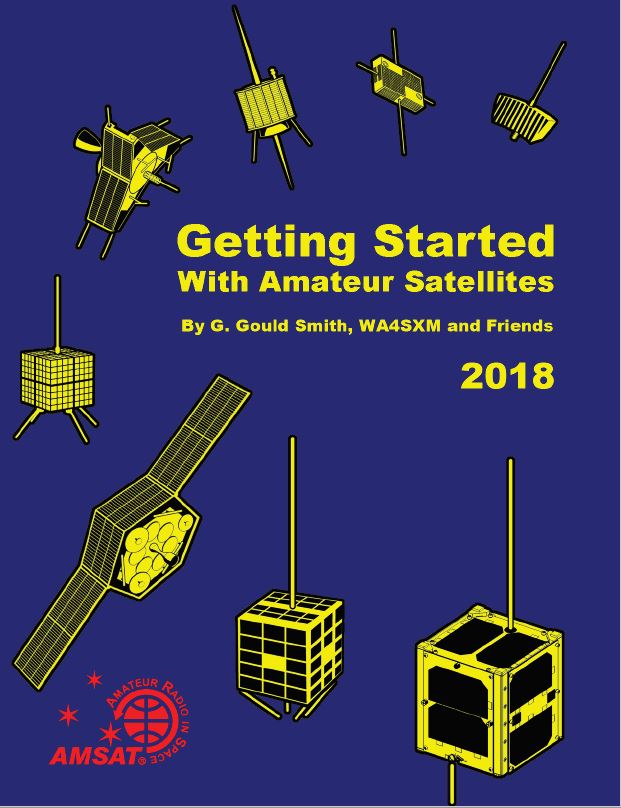 Please take advantage of this offer today by visiting the AMSAT store at https://www.amsat.org/shop/ and selecting any membership option. While there, check out AMSAT's other items, including the M2 LEOpack antenna system, Arrow antennas, AMSAT shirts, and other swag. Be sure to view your cart before going to checkout. If you add a membership and then go directly to checkout, you'll never see an option to add your free gift.