As announced at the AMSAT Forum at the Dayton Hamvention, AMSAT and ARISS are working on the design of a ham radio system for NASA's Lunar Gateway. The Gateway will be a small spaceship in orbit around the Moon that will provide access to more of the lunar surface than ever before with living quarters for astronauts, a lab for science and research, ports for visiting spacecraft, and more. First sections of the Gateway are scheduled for launch in 2022.
To make this happen we are leveraging the work and expertise of the world-wide AMSAT organizations and the international ARISS community in this endeavor. We have an international team working this and are meeting 2x a month to mature the concept. In May we presented our solid concept to NASA and got great, positive feedback. This was followed up a few weeks later at the ARISS-I meeting at the Canadian Space Agency (CSA) in Montreal where we received great feedback from the CSA Gateway Program Manager after he saw our presentation.
The AREx (Amateur Radio Exploration) team have done some really good work. The challenge for amateurs will be on the order of a 30 dB signal path loss as compared to LEO. But the link margins on our design seem to close.
AMSAT NA, UK & DL and ARISS-together — are working this phenomenal ham radio challenge. Come to the AMSAT Symposium in DC to hear more.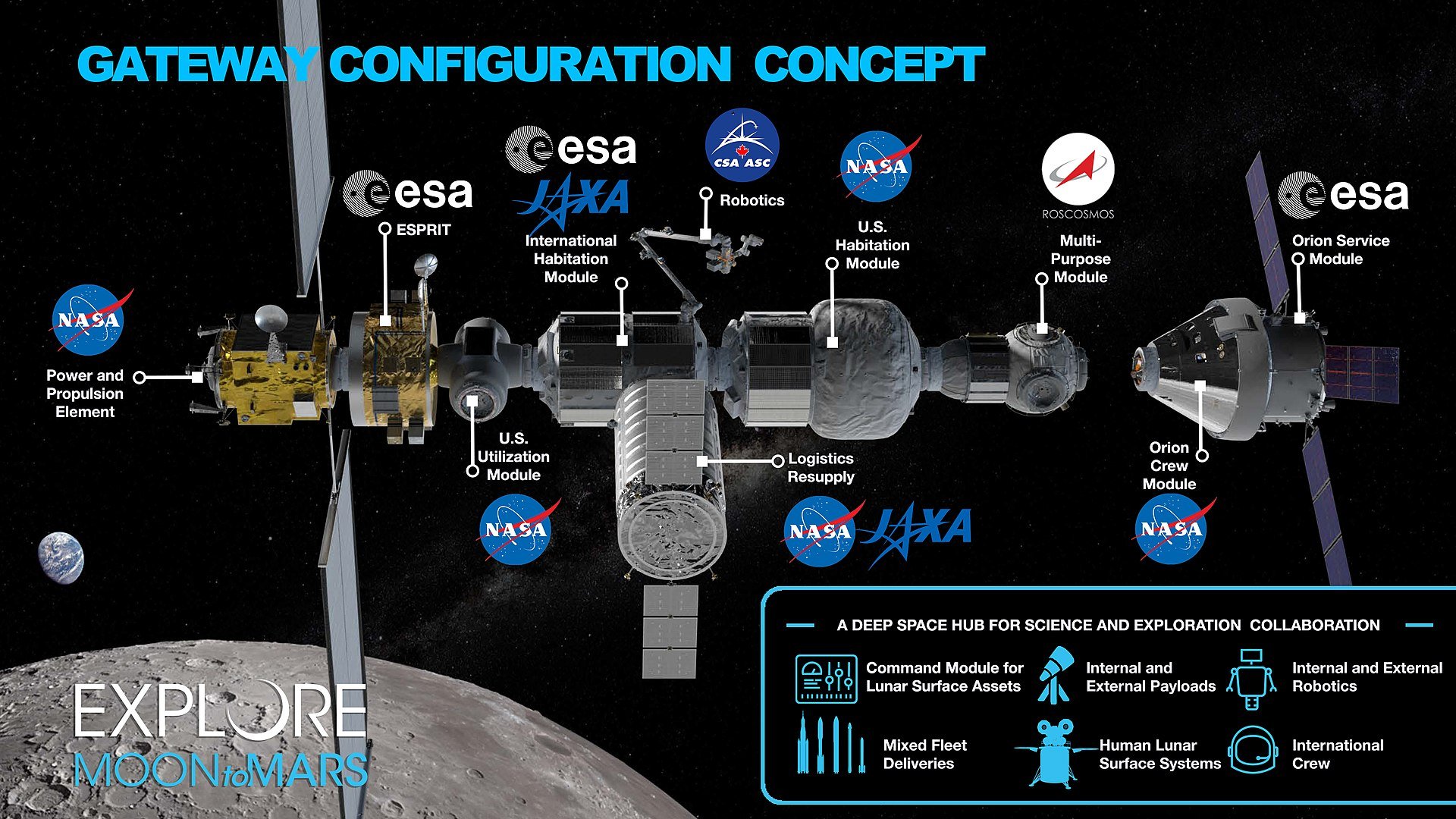 To help make this project a reality, please consider a one time or recurring donation to ARISS today.