July/August 2018
Joe Spier, K6WAO, President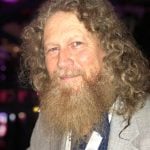 The main news for AMSAT that came out of Hamvention this year was the announcement of this year's 36th Annual AMSAT Space Symposium and General Meeting to be held Friday through Sunday, November 2-4, 2018, in Huntsville, Alabama. The location will be at the U.S. Space and Rocket Center, One Tranquility Base, Huntsville, Alabama (www.rocketcenter.com). Hotel accommodations will be next door at the Marriott at the Space & Rocket Center, 5 Tranquility Base, Huntsville.
Hotel Reservations for the Symposium may be made by individual attendees directly with Marriott reservations at 1-(800) 228-9290 or (256) 830-2222 (be sure to mention Radio Amateur Satellite Corp.) or use the weblink on the AMSAT Symposium page. This year The Symposium Proceedings will be provided on a USB stick. If you would like a printed copy, the cost will be an additional $25. The price for the Symposium is $60 each, and the banquet tickets are $50 per person, available through the AMSAT Store. Student admission to the Symposium will be $30 and must be coordinated through me. Student admission will only be to the paper presentations.
The second major announcement at Hamvention was the ARISS FundRazr kickoff to enable the ARISS Radio Upgrade on ISS for student outreach. ARISS is in critical need of an infrastructure update to ensure that programs like students talking to astronauts in space via amateur radio can continue. Through your donations, ARISS seeks the following upgrades:

• Next Generation radio system to support easier radio mode transition, enabling new, exciting capabilities for hams, students and the general public including:
• New amateur radio communication and experimentation capabilities, including an enhanced voice repeater and updated digital packet radio (APRS) capabilities;
• Slow Scan TV (picture up and downlinks) in both the US and Russian segments of ISS;
• New multi-voltage power supply will support present and future radio capabilities and allow wireless experiments to be conducted.
ARISS needs to build 10 Next Generation Radio Systems to support our development, on-orbit operations, training and long-term maintenance. This includes units on-orbit (2 units–1 unit each in U.S. and Russian segment), flight spares (2 units), training (3 units), testing (1 unit) and ground-based maintenance & troubleshooting (2 units).
Donations are fully tax deductible within the U.S. under AMSAT's status as a 501(c)(4) organization. Go to http://fnd.us/arissnextgenref=ab_e7Htwa_sh_AMODHH03GwjAMODHH03Gwj and donate today!
At Hamvention, AMSAT also received a generous donation of $5,000 from the Dayton Amateur Radio Association (DARA). DARA is the leading group that hosts Hamvention and is a long time supporter of AMSAT and all things amateur radio. Paul Stoetzer, N8HM, AMSAT Executive Vice President, and Keith Baker, KB1SF/VA3KSF, AMSAT Treasurer, and I were invited to the DARA Banquet honoring the 2018 Hamvention Award winners. These included:

Club of the Year: The Portage County Amateur Radio Service
Amateur of the Year: Valerie Hotzfeld, NV9L
Technical Achievement Award: Chip Cohen, W1YW
Special Achievement Award: Heriberto Perez, KK4DCX; Victor Torres, WP4SD and Emilio Ortiz JR, WP4KEY.
It was especially poignant to hear the accounts from our fellow hams in Puerto Rico who were on the ground initially and passing message traffic after Hurricane Maria. Other attendees included officials from DARA, the ARRL, and the Sheriff of Greene County, who is also an amateur radio operator.
I have to thank Phil Smith, W1EME for his exceptional job in championing the set up of the AMSAT booths at Hamvention. This was Phil's first year as AMSAT's Hamvention Coordinator after working with Steve Belter, N9IP, for many years. Phil and I had a chance to discuss plans for next year's Hamvention since next year will be AMSAT's 50th Anniversary. You don't want to miss that one!

I also had a booth set up at the SEA-PAC Pacific Northwest event, met with many AMSAT members and signed up a few new ones. I was back in Reno, NV, for NVCON at the Boomtown Casino Hotel July 20 through 23rd. The AMSAT table was busy, and I gave a presentation on "Satellite Operating 101." I also delivered the Keynote Address at the Saturday evening banquet on AMSAT Youth Outreach. I focused my remarks on ARISS, my proclivity to "Throw a CubeSat" at younger attendees at ham events, and family amateur radio activity.
Further out towards September 21-23, I'll be one of the hosts for the AMSAT AcademyTM at the 2018 Duke City Hamfest/ ARRL Rocky Mountain Division Convention in Albuquerque, New Mexico, along with Skyler Fennell, KD0WHB, and Bill Ripley, KY5Q. In October, I'll attend the AMSAT-UK Colloquium, ARISS-I, and the Symposium in Huntsville, AL.
The final comment period for the Federal Communications Commission Notice of Proposed Rulemaking In the Matter of Streamlining Licensing Procedures for Small Satellites (International Bureau Docket #18-86) ended August 7th. AMSAT's comments and reply comments were submitted to remind the Commission that protection of Part 97 Amateur spectrum is a key issue for all users of the Amateur Satellite Service. The ARRL submitted similar comments.
The AMSAT Board of Directors recently voted that all social media needed to be unified under the direct control of the corporation. The Official AMSAT Facebook Group is now located at: www.facebook.com/groups/AMSATNA/.
AMSAT Vice-President, Educational Relations, Alan Johnston, KU2Y, has been working with Pat Kilroy, N8PK, on the CubeSat Simulator Project proposed at last fall's Symposium in Reno. Pat has secured assistance from NASA Goddard in the form of student intern help this summer. The team has already reviewed the Mark Spencer, WA8SME, CubeSat simulator design and programming and has begun the next steps for the design of a version 2.0. Through donations and funding, they have acquired the Digital Transceiver for the Raspberry Pi provided by Jonathan Brandenburg, KF5IDY, as the base for the simulator. They expect to have three prototypes developed by the time of the Symposium in Huntsville.
Lee McLamb, KT4TZ, Senior Editor, AMSAT News Service has resigned after many years producing and shepherding the weekly ANS. As I came from being an ANS weekly Rotating Editor, I know what dedication it takes to produce the ANS. I want to thank Lee for his over 15 of service to AMSAT, including his roles as AMSAT Executive Vice President, and Board of Directors alternate. Lee will continue to serve the amateur satellite community as one of Region 2's advisors to the IARU's Amateur Radio Satellite Frequency Coordination panel.
William "Bill" Tynan, W3XO, has stepped down as the AMSAT OSCAR Number Administrator citing poor health. Bill has been granting applicants who qualify OSCAR numbers for over two decades since the late-1990's. Even Bill cannot remember the first number he issued but believes it was either TO-31 or SO-35. In any case, he has issued at least 57 OSCAR numbers. This is over 60%, or very close to two-thirds, of all the OSCAR numbers issued. I have named Drew Glasbrenner, KO4MA, AMSAT Vice-President of Operations from New Port Richey, FL, as the new AMSAT OSCAR Number Administrator.
AMSAT has two more Fox series CubeSats ready for launch by the end of the year (if schedules hold), and development on GOLF is proceeding. But it takes funding, including donations and contributions, to build and launch our satellites, so please give what you can.
73-Joe, K6WAO