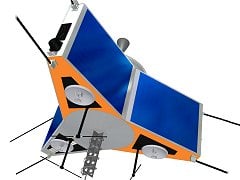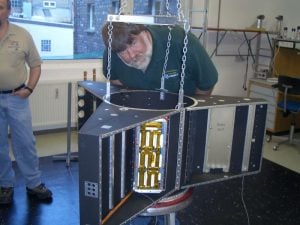 Virginia Tech has approached the US Government to fly the Phase 3-E space frame into High Earth Orbit (HEO) in order to support scientific payloads as well as serve as an amateur radio satellite.  During the AMSAT-DL Annual Meeting on 4 JUL 15, the AMSAT-DL membership approved the concept, agreeing to allow the Phase 3-E space frame that is currently stored in Germany to be shipped to Virginia Tech in the USA for further construction, testing and preparation for eventual launch to HEO should the US Government formally agree to fund such a mission.
Should the project move forward, AMSAT-NA will apply for frequency coordination from the IARU Satellite Advisor and satellite licensing from the FCC as the satellite's initial operator.
Stay tuned to the AMSAT-DL Journal, the AMSAT-NA Journal, and the AMSAT-NA News Service for further developments and details as they become known.