Upcoming Roves:
Quick Hits:
From Pete, N1QDQ:
I'm making a road trip tomorrow and / I'll be in FN68 on Wednesday 5/31. Hoping to activate FN78, 69 and 79. Follow here (Twitter) and I will try to post passes on
hams.at
but some will be hit/run.
#hamradio
#satellite
#teampoutine
******
From Jerry, W8LR: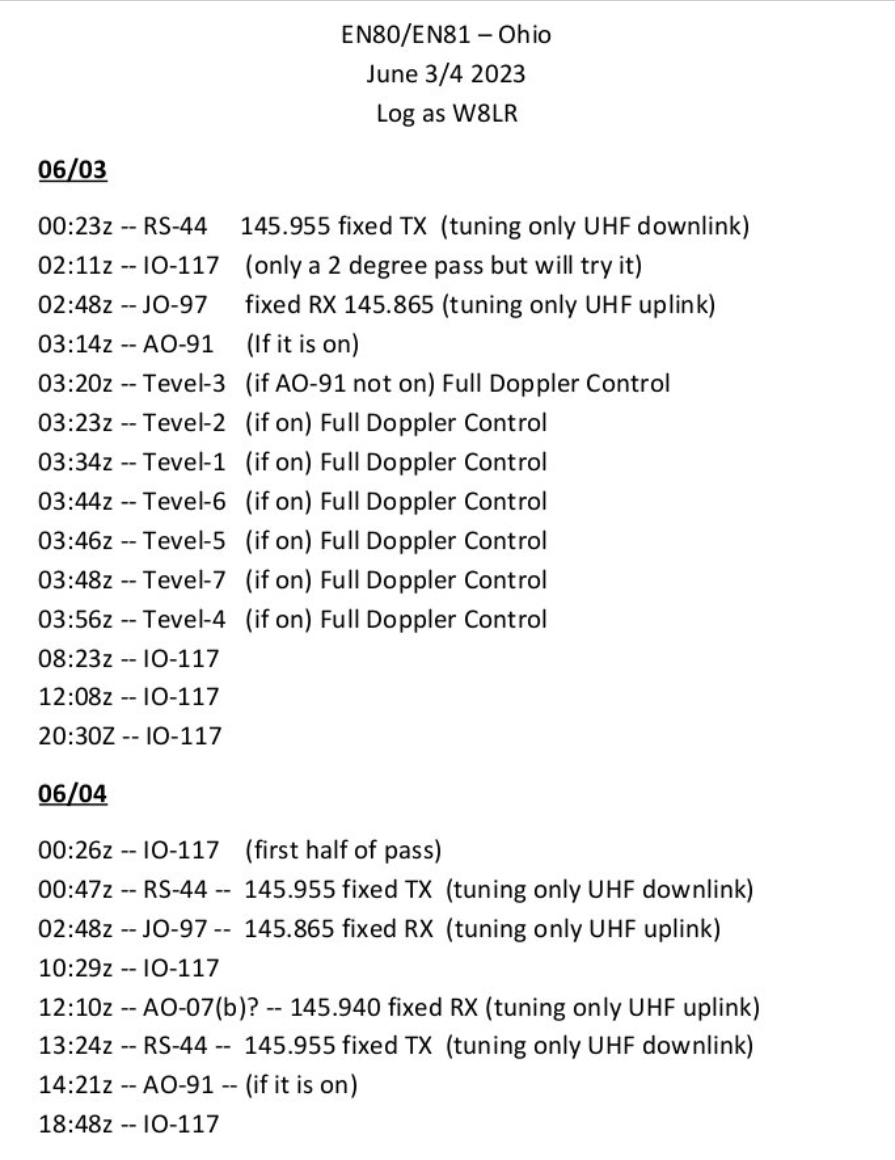 Major Roves:
I post 'em as soon as I know about 'em. Just be aware that I still work roughly 60 hours a week. Tnx!
Please submit any additions or corrections to k5zm (at) comcast (dot) net.

Updated 30th May 2023 0507z