RadFxSat returned to Fox Labs this weekend after spending a little over a week with Tyvak in California as they placed her in a test pod for environmental shock testing along with one of the other 1U satellites that will be flying in our P-POD on the ELaNa XIV mission.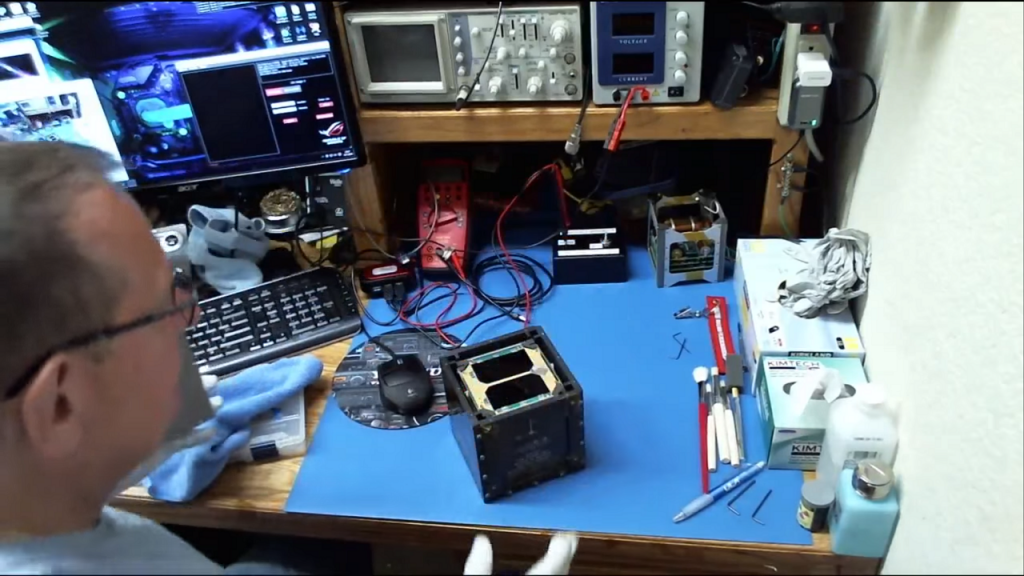 The weekend post shock unpacking and inspection have been streamed on YouTube as we have been doing in the past with the progress of RadFxSat, and will continue through the week as the Short Functional Test and Aliveness Test are performed to verify that RadFxSat survived the shock test not only physically, but functionally.
You can watch the live streaming and the archived feeds at http://www.YouTube.com/c/n0jy/live.
Follow @N0JY Tweets announcing the live feeds when they are about to happen.
RadFxSat heads for Boxborough, MA for the vibration test and thermal vacuum bakeout on October 10, which will complete all of the work to be done (except reports) and put RadFxSat "in the bag" to await delivery for the scheudled March 16, 2017 launch on the ELaNa XIV mission from Vandenberg AFB in California.