Clayton Coleman, W5PFG, President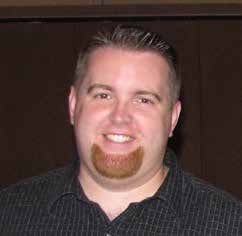 As the world continues to cope with the COVID-19 pandemic, AMSAT continues to move forward on its mission of Keeping Amateur Radio in Space. Amateur radio contacts made via OSCAR comply with even the strictest social distancing guidelines. Many operators enjoy and appreciate the large fleet of satellites to keep us occupied all hours of the day. The diversity of FM, linear transponder, and digital satellites currently on orbit creates many opportunities for experimentation.
AMSAT as an organization continues to transform during this period. With the successful launch of Wild Apricot, membership management is now handled completely using an automated, self-service system. The system not only significantly simplifies AMSAT's office operations, but it also allows members to have more control over updating their data record and verifying their membership status — all completely paperless and any time of day. We thank Martha, our office manager, for her dedication to handling phone and paper-based membership over the past several decades.
A concept I am introducing in this Apogee View column is "being AMSAT." Not just being a member but being an active part of AMSAT and contributing to the organization and greater community.
First, I will begin with an introduction to how things work at AMSAT. A common misconception is that AMSAT as an organization having a physical office, officers, and volunteers, should execute, or at a minimum attempt, any brilliant idea that falls into its hands.
A good example would be when someone in the amateur radio community poses a question like, "Why doesn't AMSAT call Elon Musk and ask for a free SpaceX launch?" Certainly, on its face, this sounds like a wonderful idea. Mr. Musk, being a significant figure in the world of space technology, could certainly open doors to new opportunities for AMSAT. Short of having a personal connection to Mr. Musk, a significant effort would be required of any organization, nonprofit or for-profit, to develop and nurture the type of relationship needed to even begin seeking such an opportunity. Given the right resources, however, this task is not impossible.
AMSAT's chief resource currently is the time given unselfishly by its volunteers. Successfully pursuing the kind of idea described above typically would require a dedicated staff focusing its time and attention on it — a resource that currently does not exist. Could it be done? Yes. Who will lead it? That is the bigger question. This is where you, the member, come into the equation. We need you to volunteer and be an active part of AMSAT. Together, we can do many great things.
AMSAT leadership is always open to new ideas such as the example above. No idea is too small or too large. However, one request I would ask of you is to transmit your ideas directly to AMSAT leaders rather than sharing them initially only on social media, Facebook groups, or email lists such as the AMSAT-BB. While these platforms can be good for a basic discussion of a new suggestion, they all rely on the chance that someone from AMSAT leadership learns of your idea and brings it back to the entire organization for evaluation. You easily can submit your ideas directly to [email protected], and I encourage you to copy me as well, [email protected].
As a busy and engaged organization, AMSAT pursues many ongoing projects and activities at any given time. These range from bestowing operating awards to identifying satellite launch opportunities, developing satellite technology, delivering information technology projects, seeking grants, and managing the internal operations of the corporation. All these endeavors, and many more, are performed predominantly by volunteers. AMSAT offers ample opportunities for you to contribute your talents to make a positive impact.
The number of eager and humble volunteers who have performed duties for AMSAT over the decades never ceases to amaze me. Whether it be curating the weekly AMSAT News Service content or NASA Two Line Elements, or monitoring for potential collisions with our satellites, dedicated individuals perform such activities week after week without hesitation. I applaud the tireless efforts of these volunteers. AMSAT would love to have you as part of its team.
If you are having difficulty getting "plugged in" to AMSAT to volunteer, we are lucky to have Sean Kutzko, KX9X, onboard to help you navigate the various opportunities. Sean can be reached at [email protected].
Something I occasionally hear from AMSAT members is that they are seeking more and regular communications about the organization. AMSAT publishes information to members in the form of short articles delivered in the AMSAT News Service. If you are not subscribed to receive this free weekly email news service, please do so on our website. In addition to the AMSAT News Service, meeting minutes from our board of director meetings are posted on our website along with other official documents. Lastly, if you are curious as to the status of a particular program or initiative at AMSAT, contact our office via email at [email protected]. Your email will be forwarded to the appropriate contact person within the organization for response. Feel free to copy me directly, [email protected]. I love hearing from our members.
By now you may have received news that our in-person Annual Space Symposium has been canceled for 2020. We anticipate having an online version of the event during the originally announced weekend, though we have not officially confirmed this. As online events are new to AMSAT, if you have experience orchestrating them, we would love to hear from you.
On behalf of the many volunteers who enjoy service to AMSAT, especially our leadership team, we thank you for being a member in support of our mission.
73,
Clayton
W5PFG