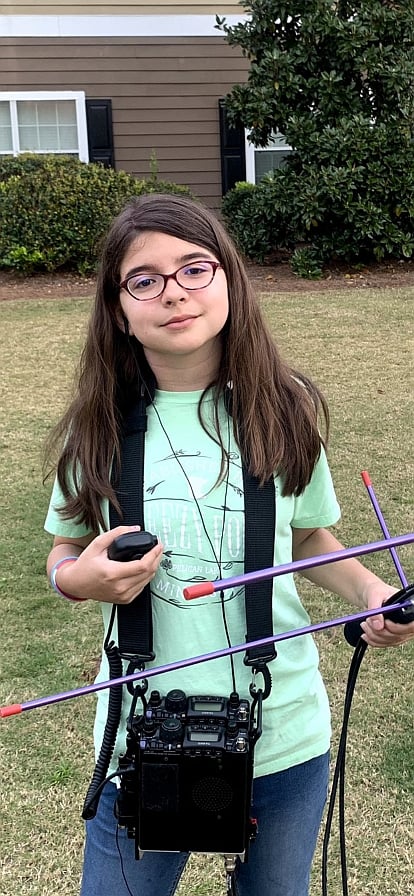 The ARRL Alabama Section Manager, JVann Martin Sr, W4JVM, shared exciting news about our youth involvement in Amateur Radio!
This year, the ARRL Alabama Youth Committee is pleased to announce the 2019 ARRL Alabama Outstanding Youth Ham Award recipient. This particular Amateur Radio operator gazes at and studies the skies almost daily. She has a deep interest in satellite communication and loves sharing that interest with others. Her passion is evident in awards she has received, forums where she has presented, along with the activities in which she participates.
The 2019 Alabama Outstanding Youth Ham Award goes to: Marissa Robledo W4AQT
Marissa is a twelve year old General class license-holder who lives in Montgomery, AL and is devoted to consistently learning and growing in the great hobby of Amateur Radio. She exhibits enthusiasm, knowledge, and rapid growth in many areas of Amateur Radio and we are proud to have her representing our hobby as this year's Alabama Outstanding Amateur Youth!
Please join us at the 2019 Huntsville Hamfest on August 17th, 2019 at 12:30pm for the formal presentation of this award to a deserving young Amateur Radio operator.
Congratulations Marissa! Keep up the great work and fun you are creating using Amateur Radio. See you in Huntsville.
Alabama Outstanding Youth Committee wishes to thank everyone for your nominations for 2019.
Bryant Rascoll, KG5HVO
Alabama Section Youth Coordinator