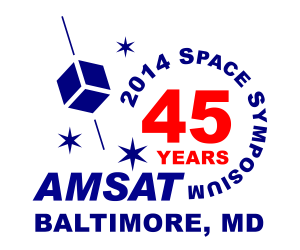 This year AMSAT will again have the popular commemorative polo shirts featuring the 2014 Symposium logo.  These shirts will not be available through the AMSAT Store.  Orders must be received by 10 September in order to have them available at the Symposium.
You may download the order form.
2014 AMSAT Symposium Commemorative Shirt Order.
Note that the order form shows the logo from last year.  These shirts will have the new 2014 logo shown above.  The lettering will be white on blue shirts, blue on white shirts, with the red number on both.